The Disruption Forum is back! If you work in the fintech industry, do not miss the date - 2nd April 2019.
We'd like to invite you to New York City for the 4th edition of the Netguru Disruption Forum. Our event will be a part of the New York Fintech Week 2019, organized by Empire Startups.
Meet the top executives and experts from NYC's leading fintech companies. Learn the European way of expanding on the US market.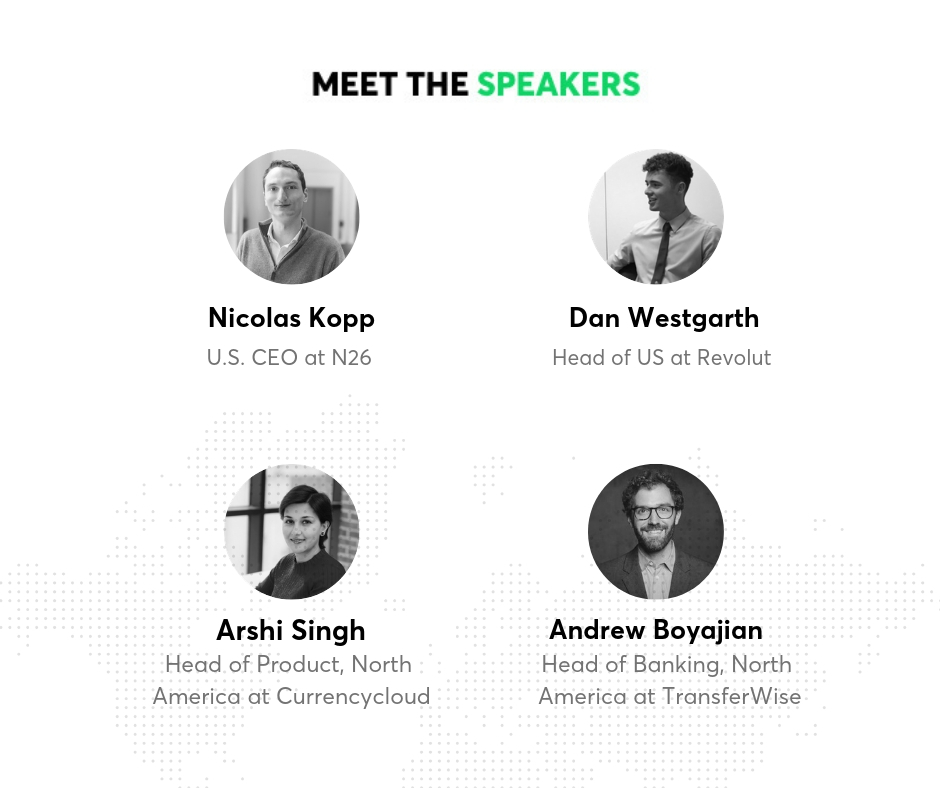 Our speakers:
Nicolas Kopp, U.S. CEO | N26


Dan Westgarth, North America General Manager | Revolut

Arshi Singh, North America Head of Product | Currencycloud

Andrew Boyajian, Head of Banking, North America | Transferwise

Farrah Lakhani, Director of Growth and Operations | OakNorth Analytical Intelligence
More speakers soon!
Our idea behind Disruption Forum NY Fintech is to engage experts who actively shape the fintech landscape. Join the debate to find the answers to the most nagging questions:
How to scale a fintech product?

What teams do we need to build and effectively manage a fintech product?

What are the key ingredients of successful fintech growth?

What can US companies learn from their European competitors?
The Disruption Forum is a unique event during which we hope to get to know, dazzle, and inspire you. We want to keep it cosy, so the number of admissions is limited.
Want to find out more about the event? Read our recaps from Disruption Forum in London and Berlin.

Disruption Forum NY Fintech takes place in NYC on 2nd April 2019. The event starts at 6 PM at the Work-Bench.

By registering for this event, you accept the Disruption Forum's Terms and Conditions.